7 Hair Trends You'll Definitelly See This 2018
January 30, 2018 8:25 am
¿Are you bored of those balayage highlights or your damaged hair after that beautiful pastel shade? Don't worry, we know it's been almost a month since we left everything that happened in 2017, in 2017. And this year we'll be saying goodbye to those fantasy hair colors to go back to more "natural shades". Here are, 7 colors you will definitely see this 2018.
Just remember these are not rules you should follow, the top trend is the one you create. Just carry it with attitude. These are just proposed by famous hairstylists and trends imposed by celebs, you can take it as inspiration or reference.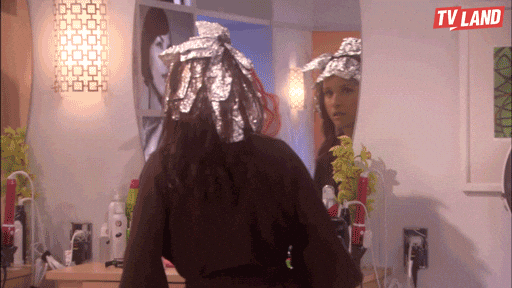 Gif. GIPHY
7. Wine 
¡Yeap! Not just for drinking but for hair. Is a deep cherry undertoned red color. The cool thing is that it doesn't matter your hair color, it doesn't require that much dying to get to that color and it looks great in every skin tone.
Ph. @HairByStephanieRose/ EvaWigs/ @HairWayToKale
6. Pearl Blonde
Totally different to grey, this option gives more shine and intensity. It has its pros and cons. Looks beautiful on every skin tone but it's hard to maintain. In this case, for dark hair colors, get to the dying color it's pretty hard. That's why you should dye your hair at times so your hair won't get so damaged and probably do some hair masks and use essential oils, here are some ideas.
Ph. AuFeminin/ @KarlieKloss/ CaraDelevignes
5. Strawberry Blonde
We've been seeing the wonderful Emma Stone having this hair color for so long ¡Guess what! This year hairstylists predict Emma won't be the only one. Many are already asking to get this shade of blonde in hair salons. If you always wanted to get this color ¡It's your time!
Ph. Allure / Pinterest/ EmStoneDaily
4. Millenial Pink
The fantasy colors aren't gone at all. The "Millenial Pink" didn't just had a great comeback on the runway, but we'll be also seeing a lot of in hair shades. We say goodbye to Rose Gold to say HELLO to "Blorange" and "Caramel Rose", these ones go from pink and peach shades to caramel browns with pink highlights.
Ph. @Nyane/ Pinterest/ TheRightHairStyles
3. Chocolates
¿Who doesn't love chocolate? These shades are back and you have many options: darker, clearest, coffee shades, caramel shades. The best part? Every shade looks great on every skin color.
Ph. Glitter/ ClassyHairStyle/ Pinterest
2. Cream Soda
The official ambassador without a doubt is Gigi Hadid. This color goes through ash blonde shades with warm golden highlights ¡It doesn't matter the color of your hair you can get it anyway!
Ph. Refinery29/ Pinterest/ ColorStyleGuide
1. Root Beer
¿Want a sutil change? This one is for you. "Root Beer" is a brown shade with blonde and reds highlights. It gives your hair beach vibes and brightness to the skin ¡Just like if you came back from the beach!
Ph. @SelenaGomez/ Pinterest/ Pinterest
Never forget, summer makes our hair damage, less shine and make it lose strong. Check these 10 WAYS TO GET BEAUTIFUL HAIR to keep it healthy this summer.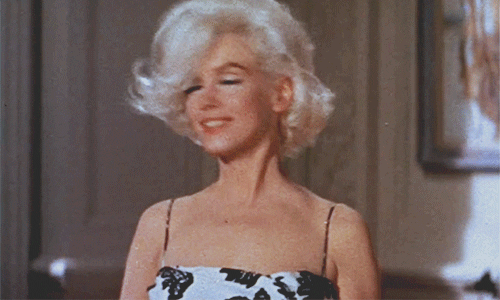 Gif. GIPHY
You've already seen some of the hair colors that are taking 2018… Fancy giving it a try?