10 Essential Oils You Must Have
June 1, 2018 12:21 pm
Ph. UsEast
Essential Oils are marvelous! They moisturize our hair, our skin and some of them have unique properties to use as an advantage. Looking back to "10 Commandments of curly and wavy hair " I've mentioned a really important tip "If a moisturized hair you want to have, essential oils you must apply." To help you know more about this magical product nature give us. In this post, I'll give you a 101 basic introduction to the top properties and uses of some of the most popular essential oils.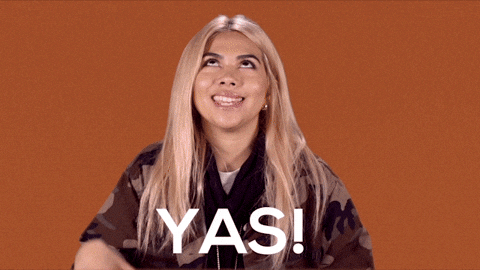 Gif. Giphy
Olive Oil
We all have it in our kitchen. Definitely all! Olive oil is ideal for dehydrated hair, keeps our hair soft and shine, reduces frizz, bye bye split ends and acts as a conditioner. And a pretty important plus, it has a 2-8 natural SPF! So, darling, your hair won't suffer in summer. Thanks to its amounts of vitamin A and E it also helps to moisturize dry skins.
Ph. StyleCraze
Coconut Oil
It makes miracles in case you want your hair to grow faster, says goodbye to frizz and dry hair. Keeps the scalp healthy and you can stop worrying about annoying dandruff. It also has 2-8 SPF. Thanks to its antibacterial properties, it creates a protective barrier on the skin while hydrating.
Ph. HealthLine
Jojoba Oil
Prevents frizz, decreases dryness and itching caused by dandruff. Gives strength and prevents hair loss. Rich in vitamin D, helps to neutralize the natural PH of the skin and it is a good anti-inflammatory.
Ph. Womond
Castor Oil
It helps the growth of the hair and the good circulation on the scalp (makes our hair grow faster!) prevents hair breakage and loss. I love using this oil on my brows and lashes!
Ph. StyleCraze
Sweet Almond Oil
Absolutely rich in proteins, it gives shine, repairs split ends, it has a 5 SPF. I mean what else could we ask for! Its beneficial for oily skin because reduces the sebum production and keeps the skin smooth and moisturized.
Ph. OrganicFacts
Avocado Oil
Repairs damaged hair, moisturize and prevents dandruff, leaves our hair smooth and detangled. Keeps the skin moisturized and delays aging.
Ph. OrganicAuthority
Lavander Oil
It's an anti-bacterial oil. Removes dandruff and avoids hair loss. Is anti-inflammatory, so it also reduces the acne and the scars. Gives the skin a younger fresh look.
Ph. EnabledKids
Mangoseed Oil
We've already told you the benefits of eating mango on this post. Rich in vitamin A and C. Smooths and gives shine. Repair and strengthens dyed hair. It's an anti-aging oil, cleans the skin and reduces the sebum production.
Ph. TheIndusParent
Grapeseed Oil
Moisturize and conditions the scalp, you can use it as a heat protector. Removes dandruff and prevents hair loss. Ideal for oily skin with acne because it helps control the sebum production. Thanks to vitamin C it has astringent properties.
Ph. LiveStrong
Tea Tree Oil
It's anti-inflammatory and anti-bacterial. Fights the bacteria that causes acne. It also deflates and reduces redness. Helps to keep a clean scalp, preventing dandruff. If you see a pimple coming, just apply a little on it and the next day you won't have anything!
Ph. NaturallyDaily
I love collecting essential oils and learn their properties. There are so many! But personally, I think these are the ones you should have at first and learn about how to use it and incorporate them into your daily basis. Once you learn how to you won't need any hair or skin lotion. These are completely natural product and to confirm you should check the labels as I told you once in this post and look for the oil to be the only ingredient.
Bisous, Kiara