Ten Commandments Of Curly And Wavy Hair
April 2, 2018 10:36 am
If Dua Lipa has her own rules to get over her ex, we have our own rules to get over that curly and wavy lifeless hair. Let's be real it happens to every curly girl. We don't know how to properly take care of our hair, sometimes we get stressed because straight hair doesn't have to deal with what we have to. We don't know which products are good or not. Don't get stressed! Love your curls! Embrace it!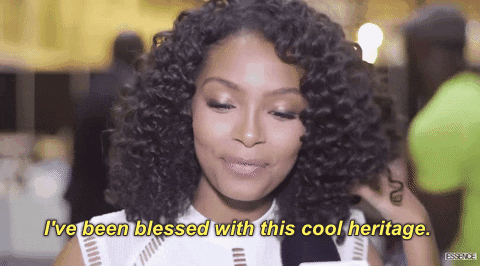 Ph. Giphy
Do believe me! when I say my hair is gone through a lot. And If there is something I'm right about, are these 10 commandments every curly and wavy hair should follow. So, let's begin
1. KNOW YOUR HAIR TYPE
First things first. Did you think curly is just one type? Nop! There are a lot of curly types. Do you know which one is yours? Everyone has a different type of hair but everyone's fits in one category. Here's an image so you can check which is yours.
Ph. Glamour
Done? Now let's go to the important part.
2. MOISTURIZE ABOVE ALL THE THINGS
The life key of our hair and I explain you why. The hair has its own oils, they travel through the hair to keep it naturally hydrated. But, What happens with curly hair? Unlike straight hair, these oils slowly run curly hair because of its curves and if you don't massage your curls regularly, they won't make it to the ends. As a result, these will get dry and weak at the ends. Your best allies are hair maks based on proteins (coconut, bananas…). You can search some on the mother Internet.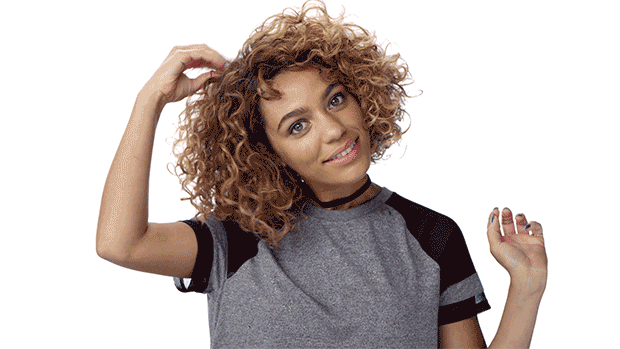 Ph. Sephora
3. YOU BETTER READ ALL THE INGREDIENTS
It's actually really important knowing what are you looking for just as what are its ingredients! Some brands with exclusive wavy hair products make promises full of hope. But at the end, there are just big cruel lies! Likewise, there are certain ingredients you should avoid such as sulfates, silicones, parabens, alcohol, fragrances and some more.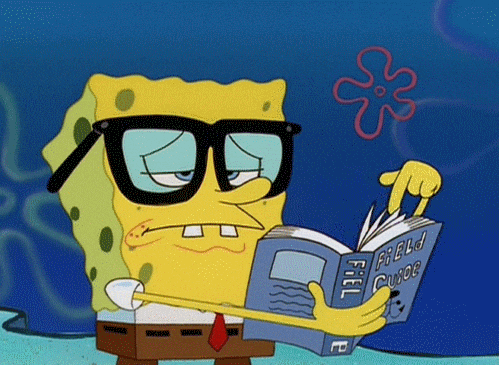 Ph. Giphy
4. AVOID SILICONES AND SULFATES AT ALL COST
Indeed, here's why you should not use both. First of all, sulfate is a common product to find in a traditional shampoo. It excessively cleans the scalp which is great if your hair is straight, but with curly is death. As I've mentioned the scalp create its own oils. And obviously, if you, being curly use sulfates. You are stopping the natural oils from finish to cross the length! As a consequence, your hair will look dry, frizzy and weak at the ends. If you're gonna use sulfates make sure it's just in the roots, but a 100% recommendation would be Co-Wash. You can identify sulfates by the ends (-fate, -sulphate, -sulfate, -sulfonate, -sulfosuccinate). On the other hand, silicones are petroleum derivative and a synthetic mineral.  Although, it makes our hair look glamorous and shine, is all nuts! Silicones are non-water-soluble, which means with time it will create a fake layer of brightness, who really obstacles the hair cuticles from receiving all the good ingredients and moisturizing we want and obviously this will create frizz, but also lost definition in our curls since this layer also acts as a magnet for dirt. You can also identify them by the ends (-cone, -col, -colone, -zane y -oxane). Make sure you don't use these ones at any cost!  (these are the hard ones to remove) Trimethylsilylamodimethicone, Amodimethicone, Cyclopentasiloxane, Cyclomethicone, Dimethicone, Cetyl Dimethicone, Cetearyl Methicone, Dimethiconol, Stearyl Dimethicone.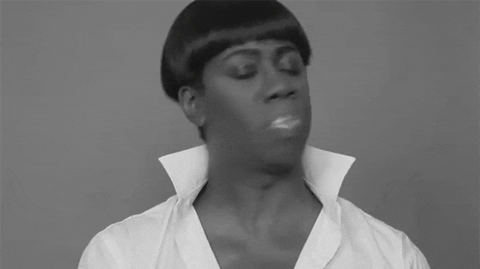 Ph. Giphy
5. YOU WILL NOT TAKE THE POWER OF ESSENTIAL OILS IN VAIN
You used to like the silicone effect on your hair, uh? Well, now you know why they're not good and why you should avoid them. But, No worries! there are plenty of natural options to keep your hair moisturized and healthy. Check these ones!
6. DON'T WASH YOUR HAIR EVERY DAY
You can take a shower every day. but wash your hair. Nop! It takes time I know but your hair will be grateful and it will be showing you by looking gorgeous. You can create a routine maybe by using sulfates once a week and make some hair masks other days. You can check Youtube videos and Pinterest!

Ph. Giphy
7. NO TOWELS
The towels we usually use for our body are way too aggressive for our hair cuticles. It's better using a cotton shirt you don't use anymore or microfiber towels. This will avoid frizzy and spongy hair.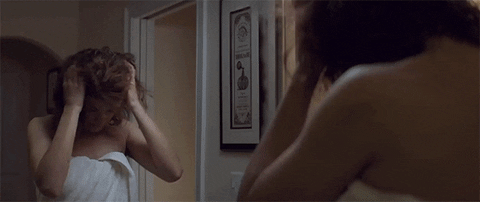 Ph. Giphy
8. SAY NO TO HAIR BRUSHES OR COMBS 
Unless the bristles are very separate from each other. But the best way to untangle your hair is with your fingers! Hair combs and brushes just make our curls lose their definition and eventually make them sponge.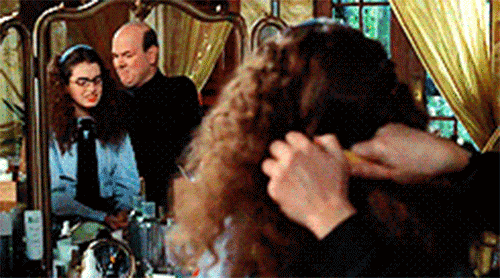 Ph. Giphy
9. YOU WILL NOT SUCCUMB TO HEAT
If diamonds are a girl's best friend, heat is our worse enemy! It can be presented in many forms: irons, dryers, curling irons and you should avoid them! But If someday you really need them, use it vertically, always from the top because if you dry your hair from bottom to top you're awakening rising those little baby hairs.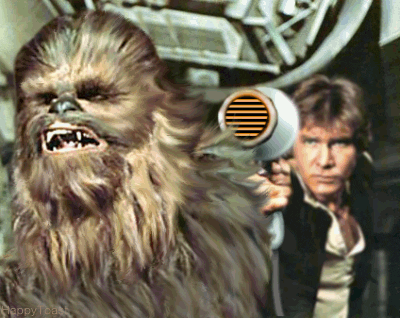 Ph. Giphy
10. YOU HAVE TO BE PATIENT
Our hair is used to receive chemicals since the beginning of the times. Once we start removing those chemicals, our hair begins transition time. Even if you don't believe it, the hair knows if we are making changes and it takes its time to assimilate, could be months or even a year. The changes will be showing progressively and it really worths!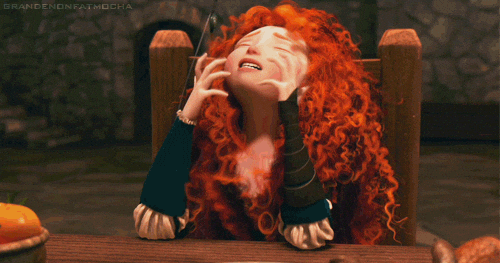 Ph. Giphy
Maintaining curly hair is definitely a challenge but you must give your hair an exclusive time. My advice, create a routine! It really helps. Ready to show those curls?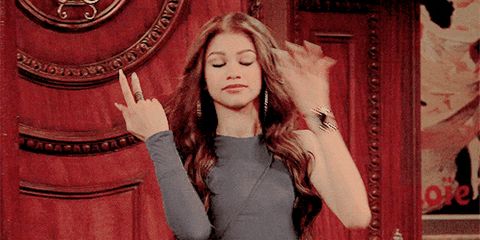 Ph. Giphy
The curly hair topic is actually complex and this was just a little part of it. Have you heard about The Curly Girl Method, L.O.C or No- Poo? 
Au revoir, Kiki.